Taking your vision from imagination to reality
Five Star Entertainment is North Carolina's most requested entertainment service and the one-stop shop for all of your event needs. From professional disc jockeys, MCs, and dynamic room lighting, to audio-visual equipment rentals and photo booths, we have it covered.
We handle every aspect of your function including pre-planning, event coordination, event design, and emceeing. Our focus: you!
What really sets us apart? Our world-class customer service and on-going training program.
Award-Winning Entertainment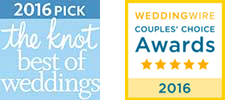 What kind of event are you planning? We do it all!
"Even though you are growing up, you should never stop having fun!"
Had an awesome time working the event Dancing with the Fayetteville Stars last night. CEED raised over $100,000. So many people worked hard on this event t...Read more
OMG!!! It's Only A Few Days Away, Have You Registered!!!!!! MEET THE FIVE STAR ENTERTAINMENT TEAM AT THE: CHAMPAGNE BRIDAL SHOWCASE This SUNDAY, MARCH 1...Read more
I am truly honored to have been selected as a finalist for this award. 2017 Realtor Cup Finalists The Realtor Cup is awarded to the business person who ...Read more
Congratulations to Mark Pezzella on his nomination for the Realtor's Cup Award!