The Evolution of the Wedding Reception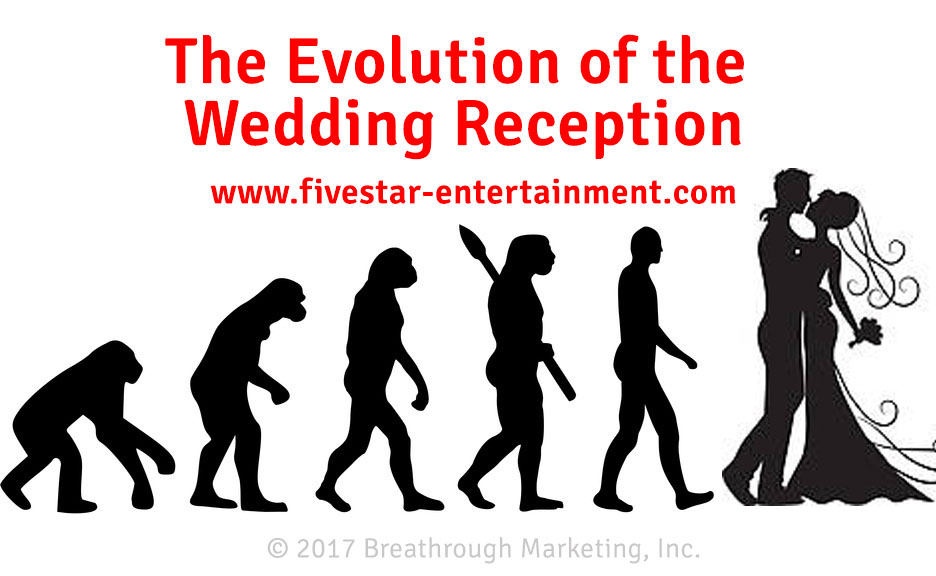 Cake and punch wedding receptions are a thing of the past. Today's brides and grooms want their reception to pack a punch. Wedding guest entertainment is the name of the game.
The Knot conducts an annual survey on the trends in the wedding industry. Their most recent survey revealed that 41% of couples include wedding guest entertainment (beyond music) as part of their wedding reception festivities, up from 11% as recently as 2009.
Photo booth creates an irresistible 'cycle of fun'
What is the #1 form of guest entertainment at wedding receptions? Photo booth.
Photo booth keeps growing in popularity because it offers the perfect complement to DJ entertainment. Back in the days of the cake and punch receptions, guests chatted with their fellow guests, sipped their punch, ate their cake, checked their watches and bided their time until they could leave.
In this exciting era of wedding guest entertainment, photo booth and DJ entertainment create celebrations where no one wants to leave. Our DJ/MC gets your guests out onto the dance floor for one song after another. When they get tired, they take a break and head over to the photo booth, opening up dance floor space for your guests at the photo booth.
We call this the "cycle of fun."
Five Star Entertainment offers the dynamic DJ entertainment and state-of-the art photo booths to create a cycle of fun that will thrill your guests. This is wedding guest entertainment at its finest!
Join the evolution!