Popular wedding Bible verses for wedding ceremonies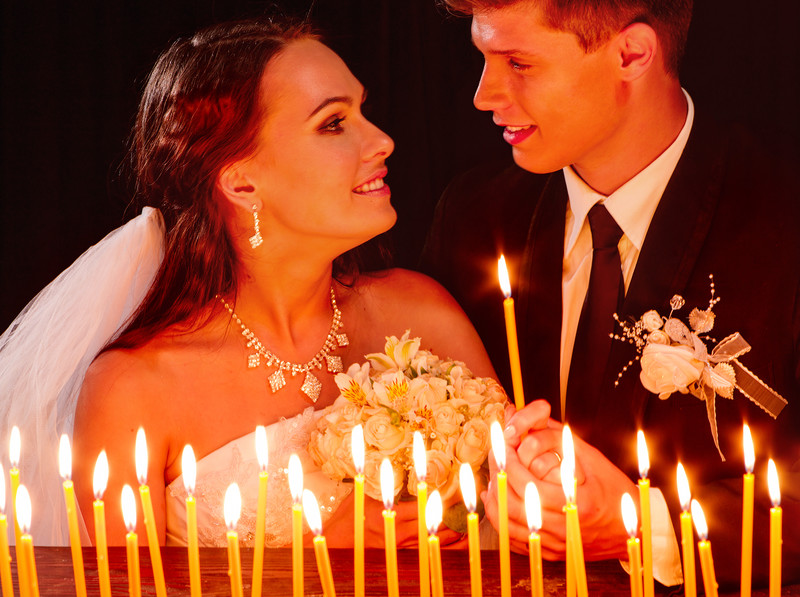 Millennials are interesting. They bye and large have similar beliefs on  heaven, hell, and miracles as previous generations. They pray. But they don't attend church regularly, because they're not all that comfortable with organized religion. Nonetheless, when it comes time for planning their wedding ceremonies, they are totally interested in including popular wedding Bible verses.
As you can see in the accompanying chart, the next generation born after 2000 tend to be a little more prayerful than those born in the 80s or 90s. As we pointed out in a previous blogpost [The changing role of religion in modern weddings], even though Millennials are less religious by some metrics, they typically want to include God in their ceremony to honor the solemnity as well as the joy  of the occasion.
Popular wedding Bible verses
We touched upon a few popular verses in a previous post. We barely scratched the surface. For example, savor the logic of this beautiful Jewish scripture from the the Book of Ecclesiastes (4:9)
"Two are better than one, because they have a good return for their labor: If either of them falls down, one can help the other up. But pity anyone who falls and has no one to help them up. Also, if two lie down together, they will keep warm. But how can one keep warm alone?"
Some believe Ecclesiastes was written by King Solomon, considered to be one of the wisest sages of the ancient world. Here's another thought provoker from the same book (4:12):
"Though one may be overpowered, two can defend themselves. A cord of three strands is not quickly broken."
So if the first strand is the husband and the second strand is the wife, what is this 'third' strand to which Solomon refers? It is God. Couples who invoke this scripture passage are acknowledging that God will be a part of their marriage.
Bible verses for atheists
Suppose you're an agnostic or an atheist. Does any of this apply to you? Certainly. Wisdom is wisdom, as you can see in this passage written by St. Paul in Romans (13:8):
"Owe no one anything, except to love each other, for the one who loves another has fulfilled the law."
Psalm 143:8 tenderly reveals how trust is central to loving another, which is why this is a wonderful Bible verse for your wedding ceremony:
"Let the morning bring me word of your unfailing love, for I have put my trust in you. Show me the way I should go, for to you I entrust my life."
The most romantic book in the Bible is Song of Solomon. This passage (4:9) gives you a taste of what is to come:
"You have captivated my heart, my sister, my bride; you have captivated my heart with one glance of your eyes, with one jewel of your necklace."
I've barely scratched the surface. Let me leave you with this beauty written by St. John in 1 John 4:12:
"No one has ever seen God; but if we love one another, God lives in us and his love is made complete in us."
God is a mystery to man in so many respects. Religious tradition says that it is through sacred scripture that we get to know Him. That's why popular wedding Bible verses never grow old. That's why one of these gems might just be perfect for your wedding ceremony.
The perfect complement to a perfect Fayetteville wedding ceremony is a perfect wedding reception. That's where we come in. We know how to pack a dance floor with fabulous, customized entertainment. Learn more today without obligation.