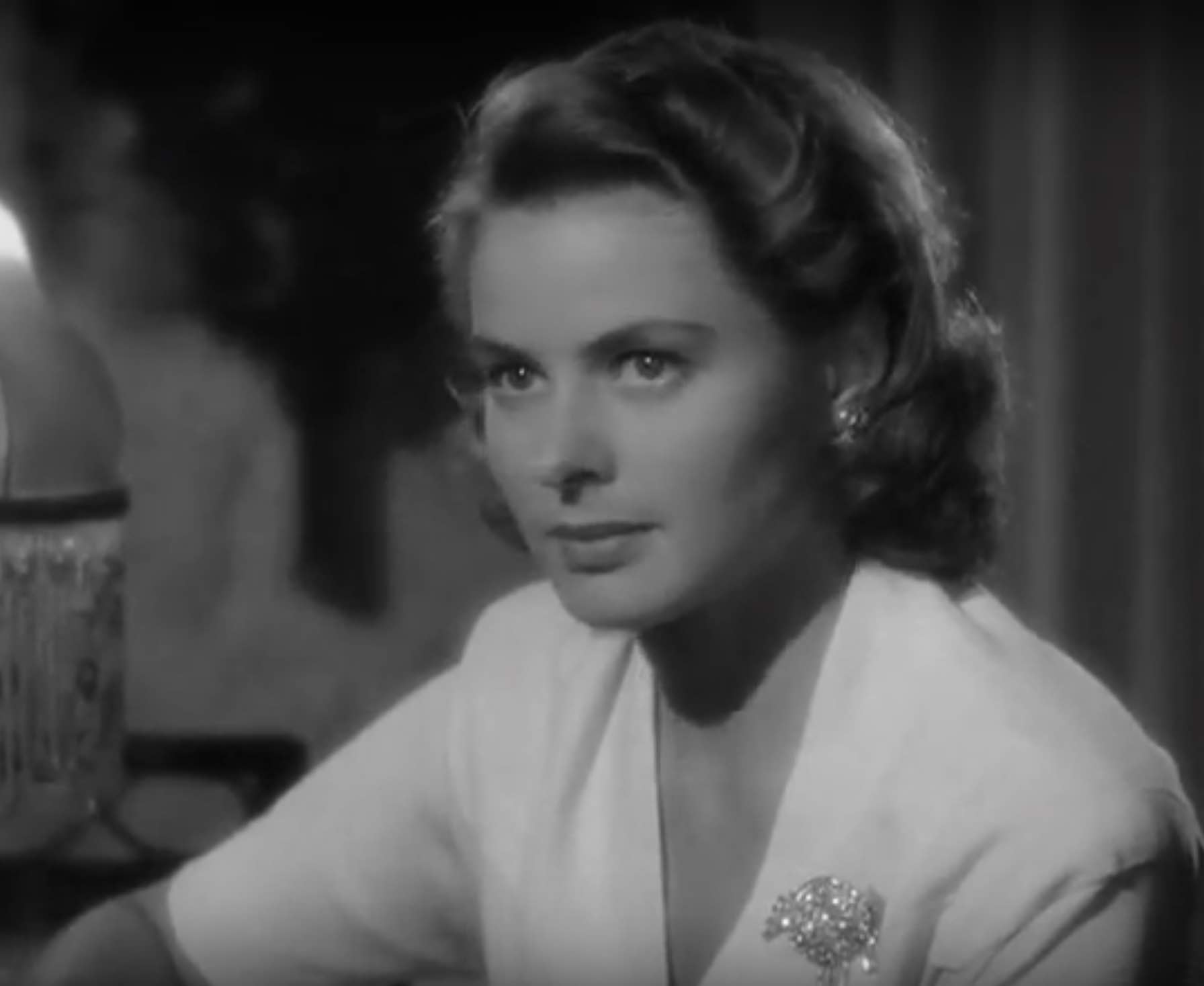 Don't you love the songs written by Herman Hupfeld? Wait … what?! Who the heck is he? He's simply the guy who wrote one of the most beloved songs in American music history, "As Time Goes By." This blog ranks it as the #1 first dance song ever, and The Knot has it close behind at #3 on their list.
Some of his hits include the renown "When Yuba Plays the Rhumba on the Tuba," "Untitled," and "A Hut in Hoboken." Actually, I've never heard of any of his songs other than As Time Goes By, and that's fine with me. What a classic!
Casablanca made it famous
What's interesting is that he wrote the song way back in 1931, and it became a modest hit. But then it was featured in the timeless 1942 cinema classic, "Casablanca," and the rest is history.
The opening lyrics are memorable:
You must remember this,
a kiss is still a kiss,
a sigh is still a sigh.
The fundamental things apply
As Time Goes By.
Here's the scene that launched the song
Here's the scene from Casablanca that launched "As Time Goes By" into the realm of the all time greats:
The song drips with romance. That's why it may just be perfect for your first dance. But you're faced with a dilemma: which version is right for you? How about a nice jazzy, sophisticated rendition as offered by the late, great Peggy Lee:
Here's a version I love by Natalie Cole, because it includes the little-sung verse. Well done, Natalie:
You can always count on Andy Williams to treat a romantic ballad with respect. He doesn't disappoint! Imagine your first dance to his take on "As Time Goes By:"
Carly Simon imbues the song with her distinctive voice:
Do you like nostalgia? You'll really make a statement if you go with Jimmy Durante's version. Totally cool!
Let me leave you with a particularly romantic version of this great song, sung by Harry Nilsson and arranged by Gordon Jenkins featuring a full orchestra:
Do any of these renditions of "As Time Goes By" fit your style? Here's the thing: the song is nice and short, which makes it a very nice first dance song. After all, your guests are chomping at the bit to get on the dance floor (especially if we are DJing your wedding!), so three minutes is just about right.
Five Star Entertainment can play any version you like best
And here's the other thing: we can play any version of this classic song you like, unlike local bands. (By the way, we love bands … especially the good ones, but they may not know the song, and certainly can't sing it like Peggy, Natalie, or Andy does!)
I'm in this business because I love music, and I love making brides and grooms happy by playing the perfect songs on their wedding day.
Okay, you've listened to the songs above. Who sang it best?