Don't overspend on your wedding in the wrong places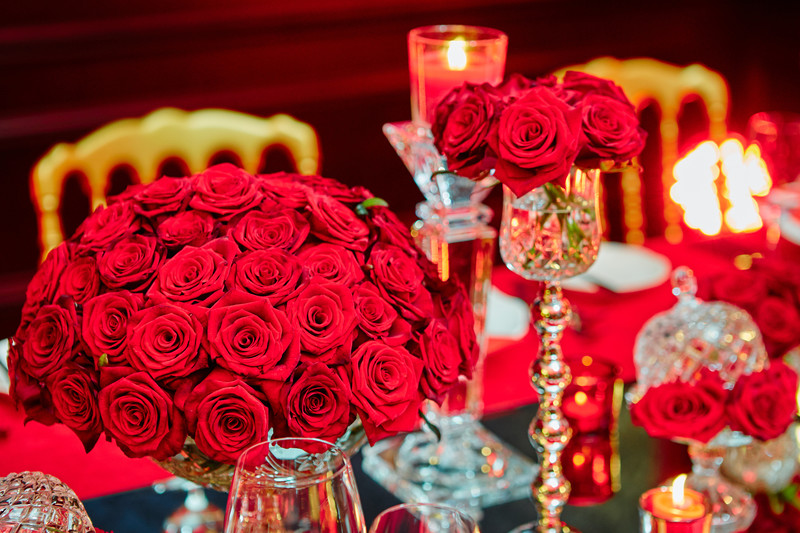 The average wedding budget is $33,391. Obviously, it varies dramatically depending on where you live. San Francisco and New York City will be a lot higher than a North Carolina wedding. Regardless of where you live, you can experience a great wedding for less if you heed the advice of brides who lamented that they overspent on their weddings in the wrong places.
This is really helpful advice. It comes from Zola who surveyed 750 couples after their wedding celebration had come and gone.
The bills had all come due, and they had a chance to reflect on their decisions. They had some regrets.
Specifically, these couples blew past the average wedding budget in key areas:
22% overspent on flowers & decor
20% overspent on hair & makeup
19% overspent on catering
19% overspent on day-of-wedding attire
17% overspent on invitations.
Five Star Entertainment believes EACH of these areas are important. But you can learn from couples like you who realized when all was said and done, they didn't need to spend as much as they did on these areas.
By contrast, the same couples wished they had spent more on these areas:
25% wished they had spent more on videography
22% wished they had spent more on photography
20% wished they had spent more on a wedding planner
12% wished they had spent more on flowers & decor
10% wish they spent more on entertainment
A few reactions on finding the sweet spot for the average wedding budget: flowers and decor made both lists. Keep your emotions in check when planning decor. Purchase only the quantity of flowers you really need. By the same token, if you're not particularly artsy, don't overly scrimp, because the tasteful use of flowers can make your event so beautiful.
The last bullet is really important, because entertainment makes the event. When dance floors are packed all night long, like Five Star Entertainment will do, the fun is so contagious that couples wish they had more photography and videography on hand to capture it.
This is what matters after your event has come and gone: couples want to relive the fun created by a great DJ.
And they wished they had a little more wedding planning. We offer clients planning tools that can help on that score as well. There's no need to have wedding regrets when you select Five Star Entertainment.