Let's Face the Music and Dance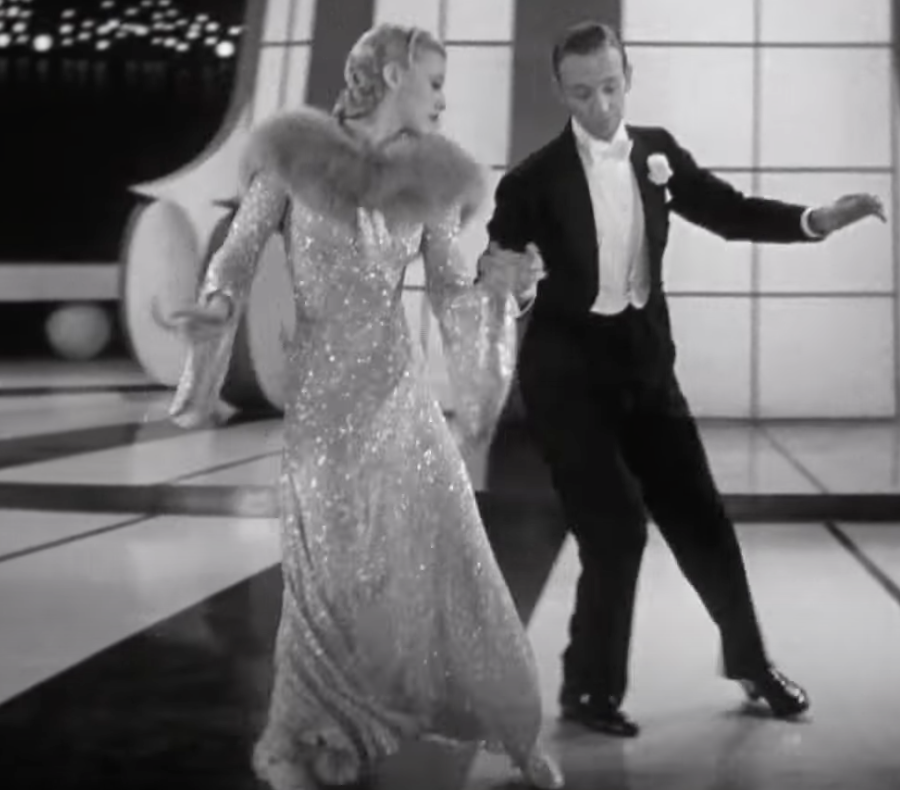 Traditional wedding vows pledge fidelity for better, for worse, for richer, for poorer, and in sickness and in health. They acknowledge that life presents us with bumps in the road. But the bumps are so much more manageable when two are bound together by love and share the journey. No wedding love song better expresses the exuberance of journeying through life's ups and downs together than "Let's Face the Music and Dance."
The great American composer, Irving Berlin, wrote the words and lyrics for this masterpiece in 1936 for a movie titled, "Follow the Fleet." Younger readers of this blog may not know who Irving Berlin is. He is considered one of the greatest American songwriters, and the "Great American Songbook" is comprised of a number of his songs, including "White Christmas" and "God Bless America." AND "Let's Face the Music and Dance."
The latter features a catchy, jazzy melody that is very, very danceable. But it's the lyrics that really take it over the top:
There may be trouble ahead,

But while there's music and moonlight,

And love and romance,

Let's face the music and dance.

Before the fiddlers have fled,

Before they ask us to pay the bill,

And while we still have the chance,

Let's face the music and dance.

Soon, we'll be without the moon,

Humming a different tune, and then,

There may be teardrops to shed,

So while there's moonlight and music,

And love and romance …

Let's face the music and dance

Dance,

Let's face the music and dance.
In other words, life is worth living. Let's do it together and share the joy … and the sorrow together. This timeless song is a good fit at wedding celebrations. The only challenge is which version do you prefer?
Diana Krall?
Nat King Cole?
Bublé?
Sinatra?
The joy of a great song! You can't go wrong with any of these great artists singing it. Whatever you pick, we'll play it. And we'll do more than just play it. We set it up with masterful MCing and present it on the best equipment around with clear, controlled sound. 
Let's Face the Music and Dance is more than a timeless treasure, it's a hopeful message that celebrates the best marriage has to offer: commitment. Speaking of commitment, Five Star Entertainment would be honored to commit to your Fayetteville wedding date, but first check on our availability.