How many invitations should you order?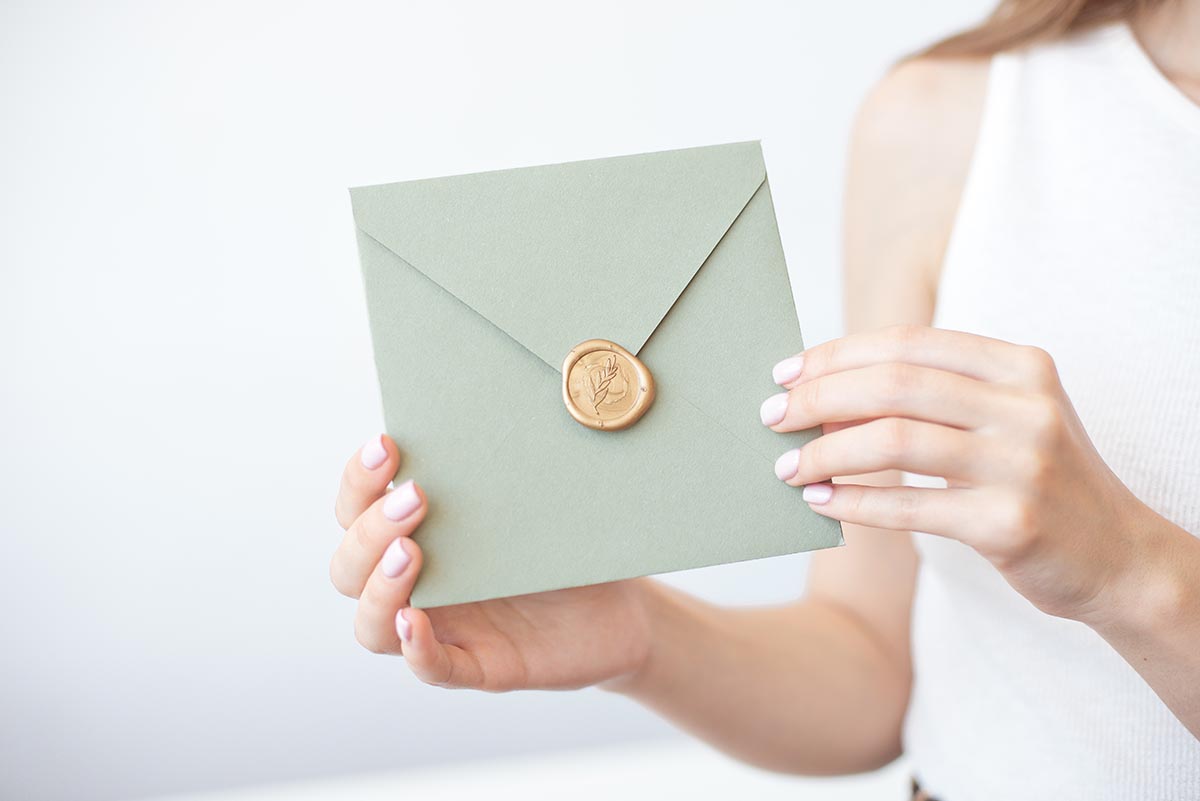 Invitations aren't cheap. But they present you with the opportunity to announce the biggest event of your life with a nice blend of dignity and flair. So they're a key cog in your wedding budget. But how many invitations should you order?
If you scour the internet, you see the price of a hundred invitations ranges from $300 to $700 for typical couples, according to Zola. Yes, you can spend less … and certainly more when you add in extras like wax seals, extra enclosures, or foil. But again, most couples spend about $3 to $7 per invitation.
So how many do you order? Start with the people who already KNOW they're invited, such as your wedding attendants and family members. Yes, they still need (and deserve) to be officially invited. You only need send a single invitation to family members living at the same address.
Order one invitation per couple, and of course, one for single guests.
Order more than you need
And after you add these all up, order 10% extra, at least.
Here's why: inevitably, you'll think of someone you should've invited but forgot.
Or some guests simply can't make it, and you'd like to fill their slot with someone else who simply didn't make the 'first cut' due to budgetary constraints.
Or you screw up addressing an envelope and have to throw it out.
You get the idea.
It's cheaper to order a ten to fifteen percent overrun upfront than to go back and order ten extra invitations after the fact.
This is THE life event that deserves a special, and perhaps, pricier invitation than you would spend for other big events in your life. So go for it!
Go for the best as you plan your wedding entertainment
And as you think about the entertainment side of your celebration, you should also go for the best wedding entertainment specialist around: Five Star Entertainment. We'll pack the dance floor by providing three key ingredients: talented/experienced DJ/MCs; hi-end sound that covers your venue with beautiful, controlled music; and mood-enhancing decor lighting.
And for couples who want to provide their guests something extra special, we offer photo-booth.
Five Star Entertainment has it all for Fayetteville wedding celebrations. Check out our availability today without obligation.