The modern source of wedding stress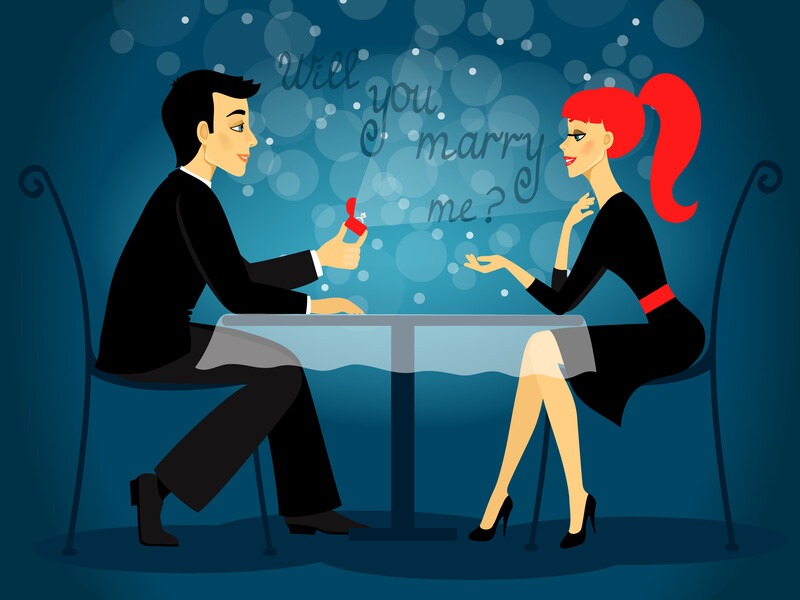 Sadly, a lot of couples experience wedding stress when planning their big day. Budget issues historically cause wedding stress. So can the complex dynamic between mother/daughter/mother-in-law, which has reduced many a bride to tears.
That's what makes The Knot's most recent Real Weddings Study so interesting. Fifty-eight percent of modern couples "felt pressure to plan a unique proposal," which is up 8% from 2019.
This humble blog offers practical advice: if the thought of a unique proposal stresses you, keep it simple. Save your creativity for your wedding day! In fact, The Knot survey reveals that a third of all couples incorporated a wedding theme in their celebration, an increase of 13% from 2021. And 43% "had unique musical choices during the ceremony."
Here's the thing. Wedding day creativity delights your guests, whereas a unique wedding proposal is more personal, really … just for you. So if it stresses you, keep it simple.
The survey revealed another surprising trend: 45% of couples request an "unplugged ceremony" with no photography or videography, up 23% from five years ago.
A final observation: the size of weddings is trending larger, but still not back to pre-pandemic levels. In 2019, the average guest size was 131, dropping to only 66 in 2020, the year of Covid. The numbers increased to 105 in 2021 and rose again to 117 in 2022, so that's good news.
More good news: Five Star Entertainment provides one of the easiest and affordable ways to customize your Fayetteville wedding celebration: the entertainment. Yes, we offer highly experienced DJ/MCs who know how to pack a dance floor playing customized music. But we go further by offering customized decor lighting and photo booth.
Wedding stress disappears when people are having this much fun! Put your mind at ease and check on our availability for your date today.