Introducing the double wedding proposal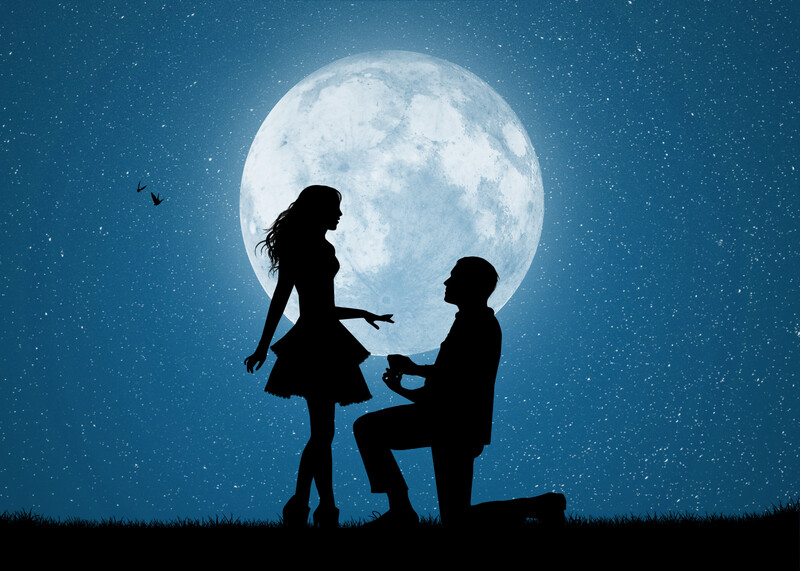 Tradition evolves over time, to the chagrin of … well, traditionalists! You may remember the anguish of the milkman, Tevye, in "Fiddler on the Roof" as tradition buckled before his very eyes. Marriages based on mutual love replaced those based on arrangement. Imagine what he would think about an emerging 21st century trend, the double wedding proposal!
The premise is simple: when one party in a relationship makes a well-planned proposal, the second party makes their own proposal, either immediately or sometime down the road.
A real life experience
Writing in the WeddingWire, Lindsay Tigar shared her experience:
"We've always prioritized being a true partnership in our relationship, tackling our life together as a unified team. One of the things I love the most about our connection is that we fully support one another, and we try our best to approach life with a 50-50 mindset."
So when her future husband proposed to her a in well-planned romantic setting, she returned the sentiment, such was her joy. To that end, she made plans:
"I blocked off a Saturday on his calendar, bought a collector bottle of champagne, wrote a (very long!) card, took him out to dinner, and then lit up our living room with candles to "propose back." He was stunned—and felt the same warmth and glow that I did when he asked me to be his wife."
The trend spreads
Ms. Tigar recounts that this trend is spreading. She thinks a key feature of the double wedding proposal is to take the time to write down the proposal on paper. The written word is lasting, a great way to memorialize your thoughts and feelings on the brink of your life together.
When times are tough, the written double wedding proposal can be a source of tremendous support and comfort as you acknowledge that marriage is based on commitment, not just feelings.
Five Star Entertainment would like to make our own double proposal: We propose that if you desire [1] Fun at your Fayetteville wedding celebration and [2] Confidence that your entertainment company will come through for you, we're the right company for you. We are the experienced, wedding entertainment company you've been hearing about, the one committed to excellence.