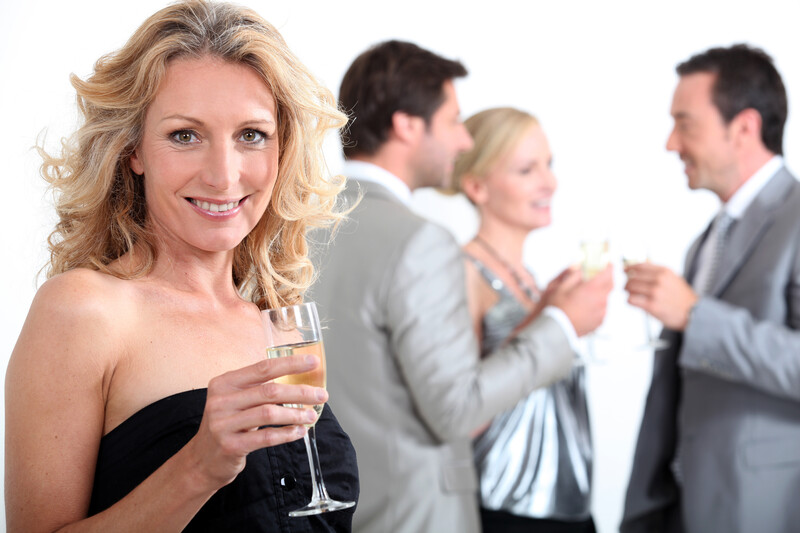 Engaged? Your wedding invitation should clearly convey your preferred dress code.  But not all wedding guests understand what various wedding attire descriptions actually mean. This blogpost provides a quick primer.
CASUAL:
This is kind of a murky category, because your wedding attire intent may be influenced by your venue and the time of day of the event. Casual may mean one thing for a 1PM wedding at the VHW hall and another thing at 7PM at the Marriott. Casual can range from polo shirts with shorts to sports coats for men. For women, sun dresses may be in the offing. And casual shoes are a go, including sandals, boat shoes, and flats. That's a pretty wide spectrum. Be more specific in your invitation if you have strong preferences in either direction.
SEMIFORMAL:
Think cocktail party. Suits or sports coats for men with or without ties are fine. Cocktail dresses for the ladies are perfect. As hosts, you want a little elegance accompanied by ease and comfort.
FORMAL:
Unless the invitation says 'Black Tie,' this category allows men to wear dark suits and/or a tux. And a conservative tie works as well as a bow tie. A stylish cocktail dress works beautifully for the ladies. Footwear for both men and women is a little more flexible than if the invite says black tie.
BLACK TIE:
Long gowns for the ladies or a stylish cocktail dress with heals. For the men: dark tuxedo, white dress shirt, bow tie, cummerbund, dress shoes.
WHITE TIE:
Few select this option these days. But it presents the most rigid standard of all for men: black tailcoat, white vest, formal white shirt, white bowtie, black dress shoes. For women, white tie means long, formal dresses, and shoes with heels.
As you plan your wedding, be clear in your wedding attire instructions to guests. Most want to do the right thing and appreciate your clarity in conveying wedding attire guidelines.
If you're looking for clarity when it comes to wedding entertainment, nothing can be clearer than Five Star Entertainment. We specialize in customized entertainment that complements the wedding attire of your guests. Whether you want upscale elegance or high-energy dance music (or a combo), we've got it all.  And our MCs/DJs are masters at creating the ambience you want for your Fayetteville celebration. Check our availability online right now.