Your wedding day schedule makes or breaks your celebration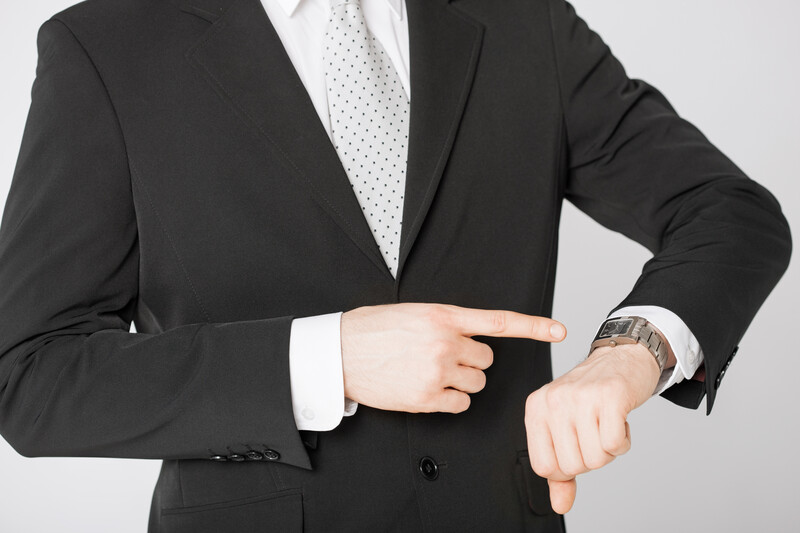 Couples get hung up on wedding details. How many flowers do we need? Will they like our wedding favors? Please don't let the chicken fricassee be dry! And yet it's the actual wedding day schedule that matters more to your wedding guests than these secondary details.
Don't get us wrong: these secondary details are important considerations. But guests don't fuss over these details as long as they're having a good experience, and that experience is very much affected by the wedding day schedule.
Your timeline should flow naturally. Party disruptors like these can kill your guests' experience:
Slow food service,

Slow band set-up,

Band quits early,

Photos take too long.
Guests don't want to sit around twiddling their thumbs. And you don't want them getting bored and drunk. A wedding planner quoted at MarthaStewart.com said it well:
"Guests may not remember exactly what your flowers looked like or what they had for dinner, but they will certainly remember if they had to wait around or if the band played for a short amount of time and the party ended early."
A wedding day schedule that flows like clockwork needs a quarterback. That's why wedding couples like to work with us. Five Star Entertainment are wedding entertainment specialists who coordinate with your vendors and wedding planner to keep the party humming.
For starters, we arrive early. Set-up is accomplished efficiently before your guests ever arrive. There are no surprises, and we never leave early.
We're more than dance-floor-packing DJs. We also emcee your event with the professional's touch that keeps your guests in a celebratory mood. Other wedding vendors love us because we make their job easier … and better for you … by being the team's quarterback!
A wedding day schedule isn't a sexy topic. No one notices it … until it gets off track. Put your Fayetteville wedding celebration in good hands … with us. Popular dates do book quickly. Simply click here to learn more.